CMRT Eurasia look forward to Buriram Blancpain GT Asia
Date posted on May 18, 2017 · Published by eurasiapr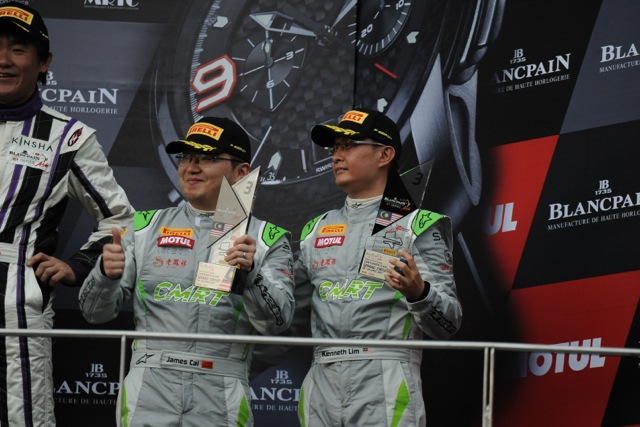 Having secured a double podium in the first round of the championship in Malaysia, CMRT Eurasia are looking forward to round two Blancpain GT Asia Series which takes place this weekend (19-21 May, 2017) in Buriram, Thailand.
The team will once again field the #69 Aston Martin Vantage GT3 with James Cai and Kenneth Lim making an all AM/AM drive line-up. With two third place finishes, the duo both picked up 15 points per race in Malaysia and are third in the standings.
"The first Blancpain Asia event last month in Sepang was a great success," CMRT Eurasia Director Martin Quick said. "What is nice is that a totally amateur driver line-up like ours have their own championship to go for.
"In Sepang it was a close race with five possible winners in the AM/AM class, so we can expect a tough battle again this weekend at Buriram.
"James gets quicker every time he sits in the car as does Kenneth and I see no reason why they cannot add more to their trophy cabinet. It was also great to be told by many spectators in Sepang how good the Aston Martin Vantage looks and also how great it sounds!"
Practice takes place on Friday with qualifying on Saturday from 11:50 local time. Race one starts the same day at 15.20 and the second is on Sunday at 13.30.