Eurasia Ligier JSP217 crashes out of Le Mans qualifying
Date posted on June 16, 2017 · Published by Mark Goddard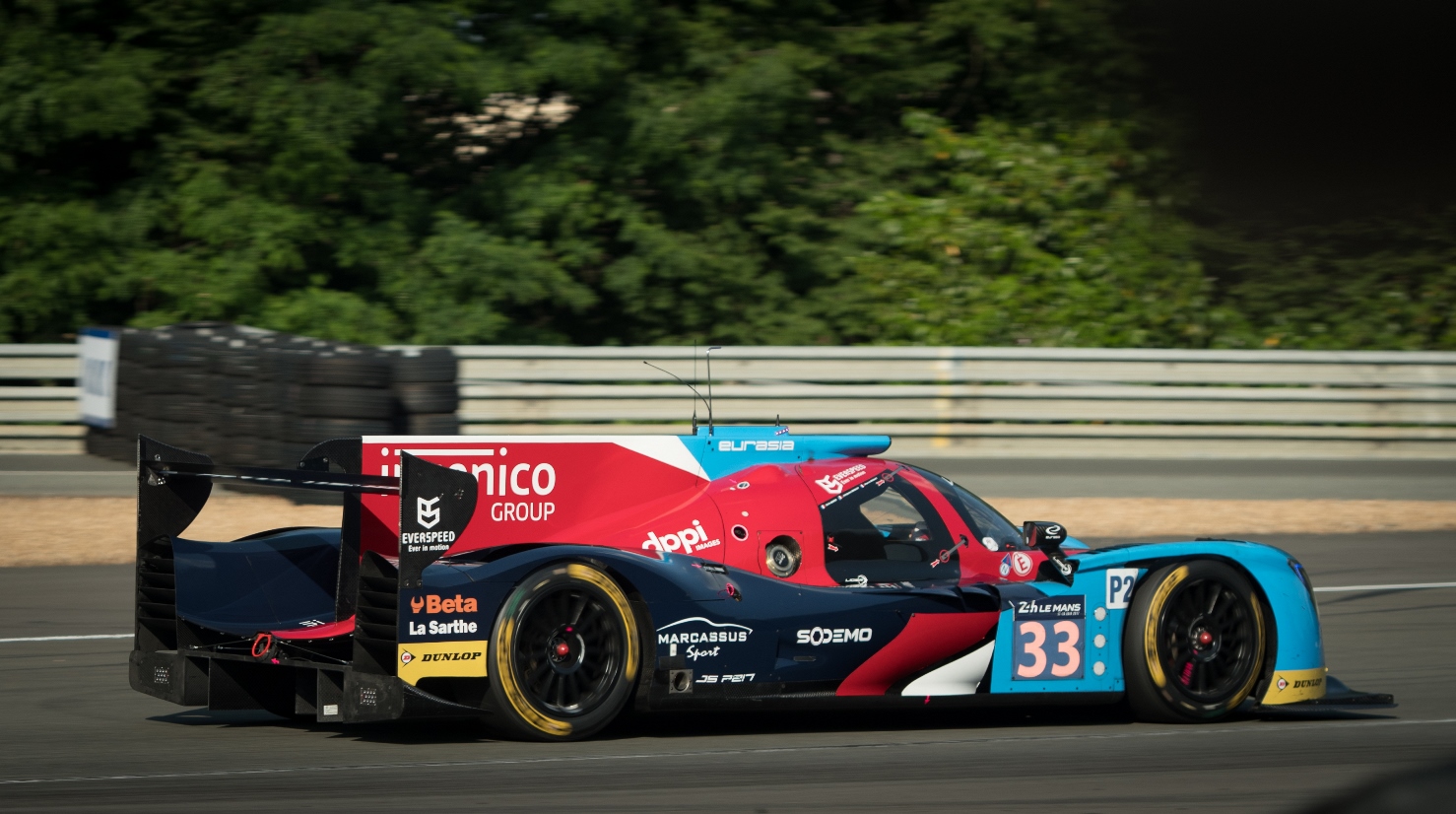 The second qualifying session for the Le Mans 24 Hours ended early for the Eurasia Ligier JSP17 when Erik Maris ran wide at the first chicane on the Mulsanne straight, spun and hit the barriers at high speed. Maris was able to walk away from the badly damaged car, a good demonstration that the safety cell and the crush structures really do work.
Team Principal, Mark Goddard, states "Most importantly Erik is ok. Our mechanics now have a lot of work to do to repair the car for the warm up on Saturday morning and I think team and driver are fortunate Ligier build such a strong car. Missing the running today puts us on the back foot but we had a similar situation last year and bounced back to achieve a good result. We fully intend to do the same again this year".
Friday sees no on-track running with the warm up on Saturday morning giving the team time to repair the car and shake it down prior to the 24H itself which starts at 3pm on Saturday.