WINEURASIA looking to bounce back in Asian Le Mans Series
Date posted on January 4, 2017 · Published by eurasiapr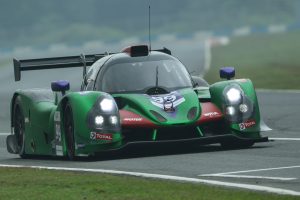 Eurasia Motorsport will again be supporting the WINEURASIA team in this weekend's (6-8 January 2017) third round the 2016/17 Asian Le Mans Series held at Chang International Circuit in Buriram, Thailand.
Aidan Read and Scott Andrews return to join William Lok in the #99 Ligier LMP3 car for the 4H of Buriram.
The team showed a great deal of potential but ultimately struggled in Japan last time out with fuel-flow issues. This effectively curtailed their race from the outset, but the team is naturally confident that a solution has been found and that with its strong driver line-up.
"At Fuji our two young Australian drivers impressed with their performance and demonstrated that they have the pace to win," Team Principal Mark Goddard said.
"Read was a race winner at Buriram in the 2016 Formula Masters event and he hopes to continue his winning ways in the LMP3. Buriram will be new to Andrews but he demonstrated in Fuji he is a fast learner at a track new to him and we're really confident of a strong result."
Practice gets underway from 15.00 on Friday 6 January with qualifying at 16.10 on Saturday and the 4H of Buriram Sunday at 12.15 local time, 05.15 GMT.