Malaysian podium the target for Eurasia Motorsport and WINEURASIA
Date posted on January 16, 2017 · Published by eurasiapr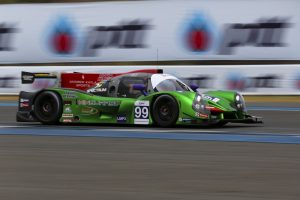 With support from Eurasia Motorsport, WINEURASIA head to the final round of the 2016/17 Asian Le Mans Series this weekend (20-22 January, 2017) in Malaysia with an adjusted driver line-up.
While the title is out of reach, the team are hoping that they can demonstrate their undoubted pace around the 5.543km home of the Malaysian Grand Prix at Sepang and secure a podium finish to cap off the season.
Devon Modell joins regular drivers Scott Andrews and William Lok in the #99 Ligier JSP3. Modell has a strong background in GT racing and the Sepang event will mark his debut in LMP3 machinery.
"Our aim is a podium finish and with a clean run I see no reason why we cannot have two cars on the LMP3 podium," Team Principal Mark Goddard said in reference to the WINURASIA and Jackie Chan DC entries.
"Scott Andrews has been a revelation, his speed on very old tyres at the end of the last race in Buriram was very impressive and he is getting faster every time he sits in the car.
"William Lok also had his best drive in Asian Le Mans last time out and if he can do the same in Sepang it will give us a very good chance of a top three finish. Devon Modell joins us in Malaysia, he comes highly rated and we expect him to be on the pace."